Certes™ gives surgeons certainty without risk to their patients or themselves. Repeated imaging can be performed throughout a procedure to see whether blood flow and perfusion have been achieved.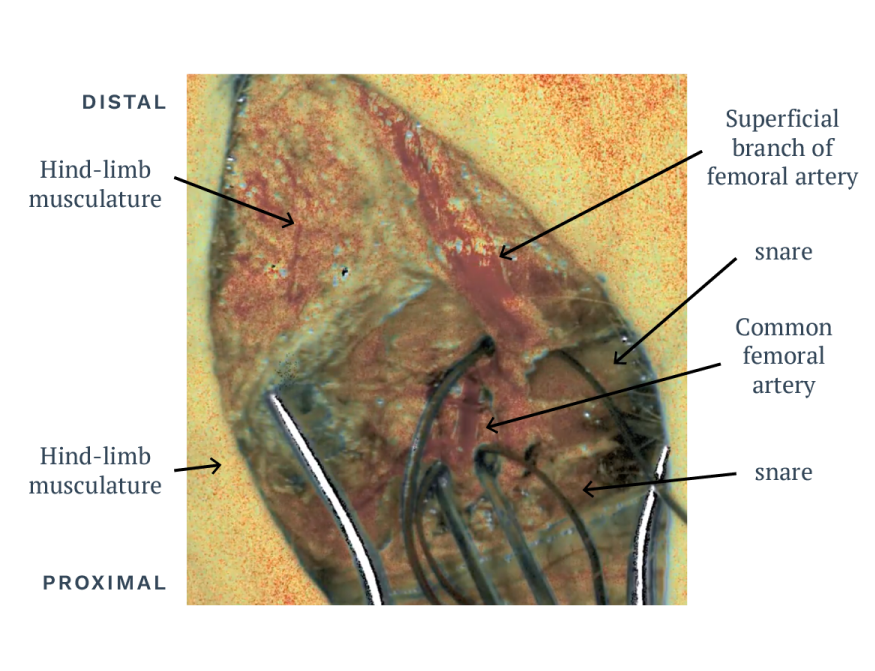 In the visualization of right hind limb perfusion in a porcine preparation, real-time baseline flow and perfusion is shown in the common femoral artery and its superficial branch.
Imaging distance is 30cm. The common femoral artery is occluded with a vascular clamp.
Note the decrease in flow and perfusion to the hind limb musculature and skin, as well as the hyperemic reperfusion response. Note the anatomical detail concomitant with the flow and perfusion data.
See Certes™ in other Clinical Uses
Gastroenterology
Plastic & Reconstructive
Peripheral Vascular
Transplant